YouthBorders supports the workforce of paid staff, volunteers, and trustees in our network by planning and coordinating training. Our training programme is reflective of the identified needs and interests of our membership.
YouthBorders provides a high-quality programme of training: this is usually offered free of charge to our members. We work with a range of partners to design and deliver training which is relevant to youth workers in the Scottish Borders. We work regularly with Youth Scotland and other national training providers, and where possible with our members who can lead and deliver training on our behalf.
Our training programme is open to paid and volunteer youth workers aged 16 and over. Non-members can, for a fee, attend our training offer if they are operating in the Scottish Borders. Full details of our current training offer, courses, dates, and costs can be found on our YouthBorders Eventbrite.
Typical topics and themes of training include:
If you are looking for youth work training which is not available on our Eventbrite please do let us know. We can respond to the needs of our members to create new and additional training opportunities, or we can signpost you to trusted partner organisations.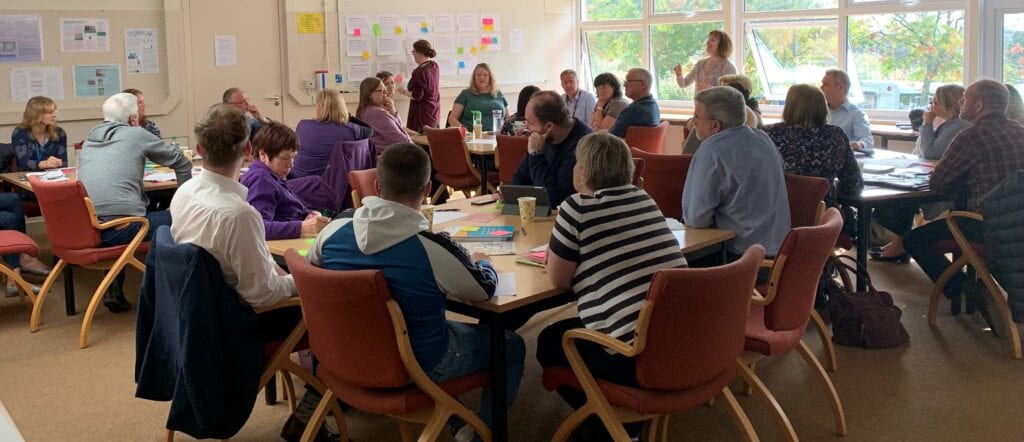 In addition to the YouthBorders training programme, all our members also have access to Youth Scotland training. Some of our local training offer which Youth Scotland deliver may also be available on other dates direct from Youth Scotland.  Youth Scotland also offer certificated Youth Work Qualifications – including the SCQF Level 3 Ready for Youth Work and the Professional Development Award in Youth Work at SCQF Level 6.
Emergency First Aid at Work is available from our member Works+ for £75 per person for the certificated 1 day course. From time to time we may be able to offer paediatric first aid or outdoors first aid if there is sufficient demand.
Certificated food hygiene is available as a certificated short online course with High Speed Training for £20+VAT per person. If your preference is for in-person food hygiene training, enquiries can be made with Borders College.